To meet the customers requirements for a 300 kHz transducer for long range measurements with low geometric dimension at the same time, we present the new SC031 and SC031.F multi-use transducers.
Compared to the equally sized 300kHz transducer SC029, the SC031 features a three times stronger echo signal coupled with a large aperture angle.
For applications requiring additional signal strength, the SC031.F is ideal. In direct comparison to the SC031 it has 30% more signal strength, while the geometric dimension remains the same. Among other things, this is possible by a reduction of the opening angle to a level that is appropriate for most customer applications.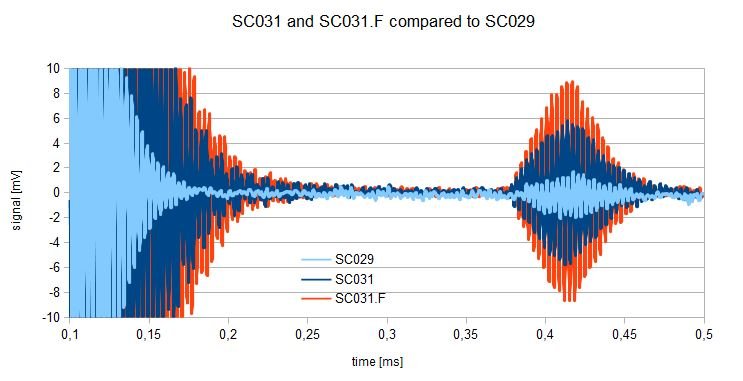 As a standard feature, the new transducers are offered in a metal housing with solder pins, which is characterized by a high EM compatibility.
The housing also allows further processing via THT mounting – another customer advantage of this housing type. Furthermore our SECO-specific potting compound also makes it possible to integratethe transducer in your customer-specific housing. This enables us to adapt the transducer to the individual requirements of your application ideally.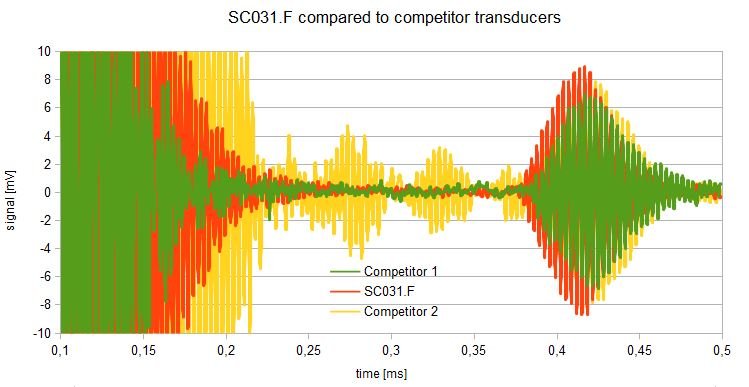 Through our unique concept of own acoustic matching material and potting compound, as well as high-quality PZT ceramics in combination with an experienced development and serial production, you will only get ultrasonic transducers in highest quality.
Take advantage!
Learn more about the multi-use transducer SC031 in our product finder.
Find further information about design options and fitting variants for our ultrasonic transducers here.