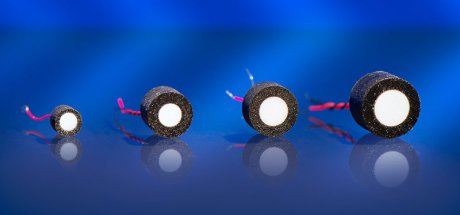 One of our strengths is our flexibility. We are happy to adapt your transducer perfectly to your individual measurement task with optional additional equipment. For example, we seal the front surface of your transducer with our dirt-repellent, scratch-resistant front surface coating for environments with high stress. By treating the fitting body with this special varnish, it is equipped with anti-adhesive properties and withstands difficult environmental conditions even better. Despite the additional coating, there is only a slight loss of sensitivity and your transducer continues to provide reliable readings.
This functional coating is now available for many SECO ultrasonic transducers.
Learn more about our optional additional equipment here.